UNO Galewood Gets a Playground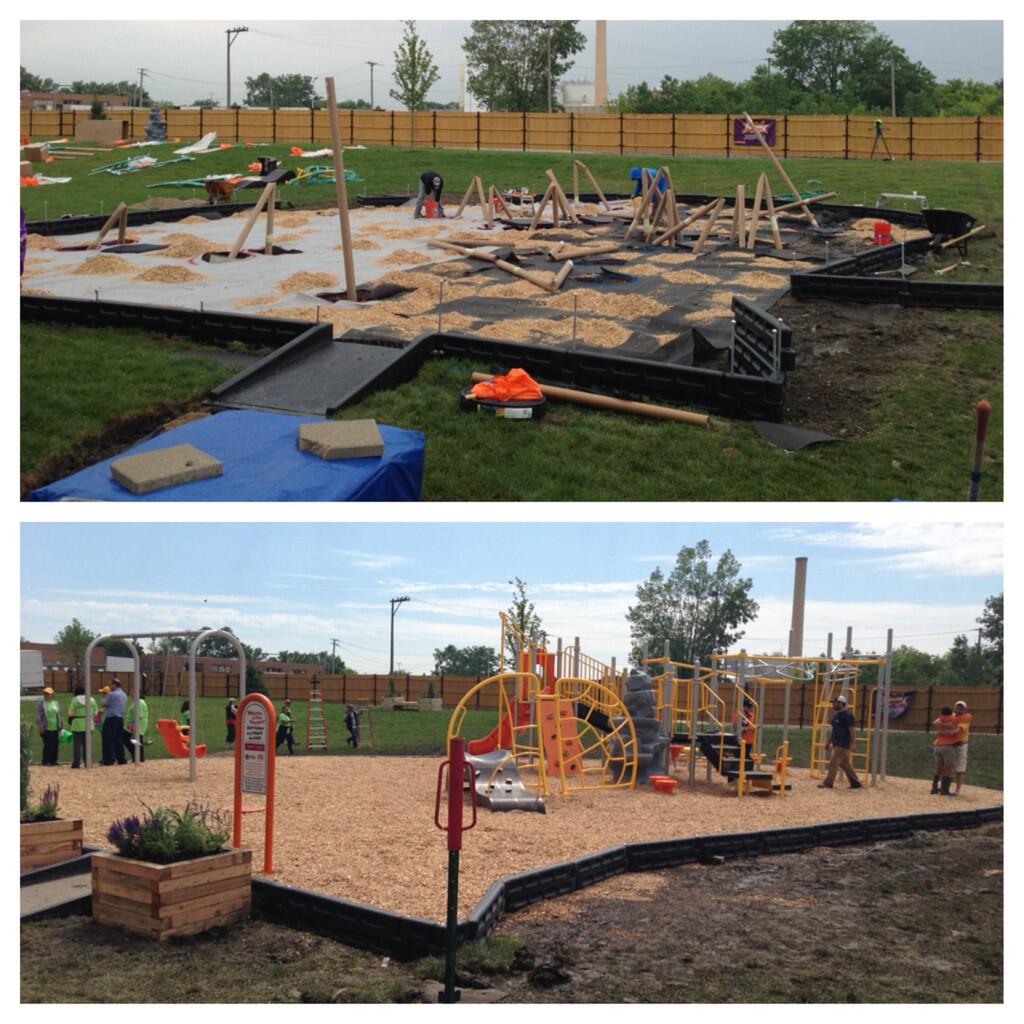 Kids at UNO Galewood, now branded Clemente Campus,  have not had a playground since the school opened in September 2012.  Now local business Radio Flyer partnered with KaBoom!, a non-profit dedicated to building play spaces, to install a play ground at the school.  Remarkably the playground was built in just one day.  The picture shows the playground as construction started and the finished product.
The UNO installation is the 2300th playground for KaBoom!   Radio Flyer previously partnered with Kaboom! to build playgrounds at schools in Austin, Humboldt Park, and Lisle.  Congratulations to Radio Flyer on being a leader in the community!
Leave a Comment
You must be logged in to post a comment.